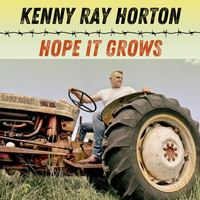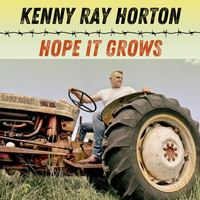 This song started because I sat down to watch the news and saw how the midwest was dealing with another drought and it got me to Thinkin about how much farmers deal with hoping for good weather. It is a bigger gamble than just about any bet you could make in Vegas.

I inadvertently wrote this song about my daddy and I feel like there is someone in everyone's life that this song describes or relates to.

As I have played this out in the country, the reviews from folks has been amazing. It humbles me that folks enjoy relate to a song that I poured my heart into.

Thank you….
Lyrics
Hope It Grows

Written by
Kenny Ray Horton

VERSE 1
Well he's up every mornin
At the crack o dawn
All day in the clothes
That he puts on
Sun up to sundown
On an old dirt far
There ain't one thing
That he can't do
He's got it all to gain
Got it all to lose
Feeds his family with every seed
He gets to grow

LIFT
He knows it's a gamble every yea r
If you ask him what he does
To calm his fears

CHORUS
I hope it grows
I hope it grows
Put your head down
Pray and work hard
And hope it grows
I hope it grows
Man, I hope it grows
Put your head down
Pray and work hard
And hope it grows

VERSE 2
Well there's corn in the crib
And hey in the barn
Doing all he can
To keep the family farm
Works hard every day
In that Missouris sod
Well, he plows his fields
With one good mule
And lives his life
By the golden rule
Taught to him by his daddy's hand
And word of God

LIFT
He knows it's a gamble every year
If you ask him what he does
To calm his fears

CHORUS
I hope it grows
I hope it grows
Put your head down
Pray and work hard
And hope it grows
I hope it grows
Man, I hope it grows
Put your head down
Pray and work hard
And hope it grows
Amen

CHORUS
I hope it grows
I hope it grows
Put your head down
Pray and work hard
And hope it grows
I hope it grows
Man, I hope it grows
Put your head down
Pray and work hard
And hope it grows

OUTRO
He's up every mornin
At the crack o dawn
All day in the clothes
That he puts on
Sun up to sundown
On an old dirt farm