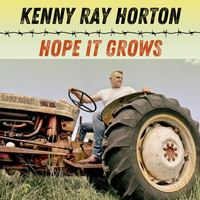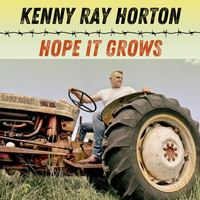 This song actually started with me getting cut off in the Walmart parking lot for a parking space. Seriously. It was one of those days where it was tough to find a place to put a pick up truck like mine. I went ahead and let the guy have the spot and headed out to the back 40 to park a lot easier.

As I drove home, I got to wondering what happened with that guy in his life a few minutes earlier that made him act the way he did. He was so angry at me. Here I was, someone he didn't even know.

We all have our lives, that we live, the stresses, the joys, the pains, all of it. Each of us live in our bubble that way. Sometimes we forget that everyone else has one of those bubbles too. If there was a message in any of my songs, this song's message would be to just stop and consider what might have been going on in their world when someone does you wrong.
Lyrics
Ringin' of the Hammer

Written by
Kenny Ray Horton

VERSE 1
15 Long years
On the chain gang
For a crime
He did not commit
Convicted by a girl
To save her lover
She cried those tears
And they would not acquit

CHORUS
Now the ringin' of the hammer
Is all that he can here
It's like the tollin' of a bell
That he can't find
It's the sound of his regrets
And the only thing that's clear
Is the pounding of that metal
In his mind

VERSE 2
Spent 23 years
Down in the coal mine
Diggin in that lifeless
Old black wall
Walked away the day
The mountain took
His friends lives
And left his guilty soul
To watch that dead dirt fall

CHORUS
Now the ringin' of the hammer
Is all that he can her
It's like the tollin' of a bell
That he can't find
It's the sound of his regrets
And the only thing that's clear
Is the pounding of that metal
In his mind

VERSE 3
If you ever look
Into a man's eyes
Start to judge him
Cause he don't wear a smile
He could be carrying the weight
Of the world on his back
Or in his mind
He might be walking
His last mile

CHORUS
And the ringin' of the hammer
Is all that he can hear
Like the tollin' of a bell
That he can't find
It's the sound of his regrets
And the only thing that's clear
Is the pounding of that metal
In his mind

OUTRO
Yeah, the ringing of that bell
That he can't find
Yeah, the ringing of that hammer
In his mind