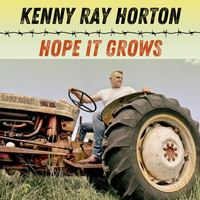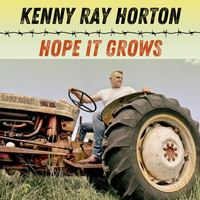 I really don't have any idea where the idea for this song came from. I know that I started with a guitar chord progression. After that, I just tried to listen to what those cords were trying to tell me. That's the best I can tell you.

There are hints of it being a song like the one from my last album, 'A Canary's Song', a song called "It'll Be Mine". This wasn't intentional, but I'm proud of it!

I am also proud of all of the players on this track, playing at breakneck speed and making it sound so easy. I'm not much of a picker myself, so to ask these guys and gals to pull this off so elegantly was a big ask for me. They did it so well and I couldn't be more proud.
Lyrics
Strawberry Blonde

Written by
Kenny Ray Horton

VERSE 1
Gorgeous blonde hair
An Irishman's daughter
The prettiest thing around
He blew up
The night that he caught her
With a young boy from up in town
Nine months later
The baby came due
And they married out of shame
After long nights alone
And his angry words
She took the baby and her maiden name

CHORUS
Strawberry blonde
In that moonlight
Runnin' far away
From that wrong kind of love
She left foot prints
In the field

VERSE 2
Well out through the fields
As a girl she once planted
Those strawberries in the spring
Taking no care
Where each step landed
She's running from her bad dream
He stumbled home
And found them both missing
Screamed in a drunken rage
And though it breaks her heart
She keeps on running
There's nothing left there
Except for the pain

CHORUS
Strawberry blonde
In the Moonlight
Runnin' far away
From that wrong kind of love
She left foot prints
In the field

VERSE 3
Well she ran till she came (Ran till she came)
To her daddy's door
And pounded to be let in (Pounded to be let in)
He calmed her down
And she told the story
Of what happened time and again (Time and time again)
His Irish blood boiled
And the boy came up missing
What happened nobody knows
If you ask her daddy
He shakes his head
And there's a place in the field
Where the big berries grow

CHORUS
Strawberry blonde
In the Moonlight
Runnin' far away
From that wrong kind of love
She left foot prints
In the field

Strawberry blonde
In the Moonlight
Runnin' far away
From the wrong kind of love
She left foot prints
In the field