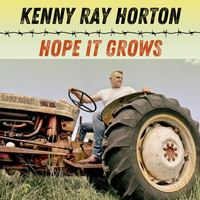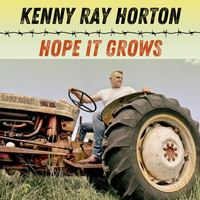 Sometimes, after two people have spent time together, sometimes years, the pain of losing them changes how you see the world. Whether they have passed, and it's permanent, or whether it's a break up, it doesn't matter. It still changes your view of the world around you.

Blue is synonymous with a couple of things I can think of, right off hand. First, it's related to calmness and peacefulness. However, mostly in music, blue is related to sadness. In this song, this person's world, or the view of it, is change so much that it changed them at their core. When this happens, you can feel like you're the only person on earth feeling this way.

I wrote this song to assure you that you are not.
Lyrics
What Shade of Blue

Written by
Kenny Ray Horton

VERSE 1
Since you've come back
You don't like what you see
You always loved
That Technicolor me
Without your love
Those colors won't come around
Tell me what shade of blue
Do you want now?

VERSE 2
I can give you something
In a little lighter shade
Let you think
That everything's OK
Walk with a smile
Around this town
Tell me what shade of blue
Do you want now

CHORUS
I've given my whole life
Trying to please you
Tried to give you all the reds
Yellows and greens too
Without your love
Those colors won't come around
Tell me what shade of blue
Do you want now?

VERSE 3
I could give you something
Dark and all intense
Show you how I
Throw up my defenses
But you know
Thats not me anyhow
So tell me what shade of blue
Do you want now

CHORUS
I've given my whole life
Trying to please you
Tried to give you all the reds
Yellows and greens too
Without your love
Those colors won't come around
Tell me what shade of blue
Do you want now?

OUTRO
Oooohhhh
Without your love
Those colors won't come around
Just tell me what shade of blue
Do you want
Now